At NetExperts, we are proud of our ability to source the right hardware and components for our customers. We can supply both new and ex-corporate, both locally and worldwide. We can supply:

Desktop and Laptop Computers

We have both new and ex-lease desktop and laptop computers available, from brands including Dell, Lenovo, HP, and Apple. Depending on your needs, we can supply a standard model or high-performance system built and configured for your specific needs. We can configure to your specifications with powerful graphics cards, additional memory, and fast SSD drives when required.

We have access to both local New Zealand stock and courier delivery from Australia and the United States as required. Even supply shortages, we can make sure you get the right hardware and software for your urgent needs.

Computer Monitors, TVs, and Projectors

We can supply suitable monitors for your existing or new computer, ranging from small ex-lease monitors to large format TVs and projectors. We can arrange multi-monitor setups, data projectors, laser printers, and any specialised equipment you may need for your work or study. Depending on current conditions, we can guide you through remote hands installation via phone and video links, or install in-person where allowed under current MBIE restrictions.

Audio and Video Conferencing

We supply a wide range of audio and video conferencing equipment, including professional-grade headphones and microphones, that allow you to be heard clearly and understood by your co-workers and customers as you work from home. We can also advise about how to prepare your space for clear professional audio and video when making calls from your home or office.

Phones and Tablets

We can supply both new and refurbished phones and tablets, including the entire range of Apple iPhones and iPads, and Android phones and tablets from major manufacturers. For refurbished phones and tablets during the lockdown, we can source from overseas, sanitise, test thoroughly, and arrange contactless delivery via courier.

Routers and Networking
We can supply and configure a wide variety of networking equipment to ensure you have reliable internet and can collaborate effectively. We can provide both standard home and small business "wireless routers" and business-grade firewalls, security appliances, ethernet over powerline, and wi-fi extenders. If you need it, we can get it. We can source both new and ex-lease and ex-corporate equipment to give you a cost-effective solution.

Our expertise in remote configuration and working with our clients to set equipment up means we should be able to get you back online with fast, reliable Internet connectivity when you need it.

Backup and Data Storage

We can provide both SSD and traditional backup drives, USB sticks, and cloud backup and tape backup solutions for your business-critical data. Our offsite tape-backup service is available throughout the lockdown. We can either arrange download your data if feasible, or arrange pickup of a backup drive. LTO5 tapes with your data recorded for up to 30 years of reliable storage will be sent back to you within several days.

Anything Else You Need

Whatever you need to work, study, or keep your business running, we can use our global partner network and obtain whatever you need. With our global partner network, our repair and servicing capabilities, and our total focus on you as our customer, we should be able to get you whatever you need. We are confident we can help see your through the challenges ahead. Please feel free to give us a call. We are here for you.


Websites and Online Stores

Friendly, approachable websites and apps make your business the preferred choice for new and existing customers.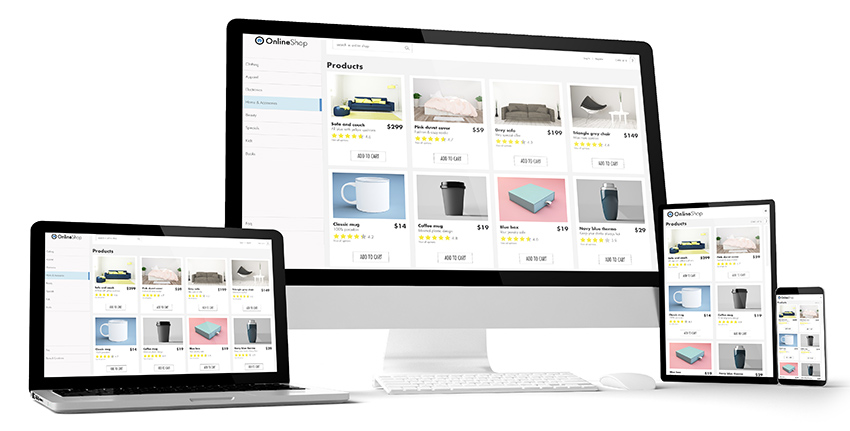 NetExperts can bring your business to the world. We create modern, approchable websites and online stores that customers like. For online stores, we can create custom solutions or work with a range of platforms such as Shopify or BigCommerce to get you online quickly and integrate with eBay, Amazon, and social networks to reach your customers wherever they are.

We also create some of the world's easiest to use custom-built websites and e-commerce solutions for small to medium business. We can make your online store and link to customer relationship management, e-commerce, and enterprise resource planning. If you'd like an easy, effective way to get your business seen, overtake your competitors, and sell to customers all over the world, we are here to help.

Feel free to contact us and see what the NetExperts difference can do for you. Let us help you create the right solution for your business, your customers, and your long term future.
We can your business local phone numbers all over the world, or give your team business phones that plug into their internet connection anywhere in the world and work as though they were on a desk in your office. We can help you to achieve not just 'business as usual' but improvements in productivity and growth as you make your workforce more flexible without sacrificing any professionalism.

There's also another big benefit to getting your phone system through us: cost reduction. By obtaining ex-corporate handsets, and working with smaller providers who have more competitive pricing, we can greatly reduce both the setup cost and ongoing monthly business for your business phone system at a time when cost reduction is really important. Talk to us for more information.
World Leading Technology, Personal Service.